Like our site?
It is one of many! We have been building WordPress sites for several years. One of our sites had over 20,000 visitors in the month of February (2013). Not too shabby, eh?
What we offer and what it will cost you:
A five page WordPress blog/site up and running complete with up to 3 plugins. Typically, this will be a homepage, a contact page, an about us page and 2 pages of your content (including images).
If you would like, Gail will also walk you through uploading your own content and pictures. So, you are getting a service and education for one price.
We can also write your two pages of content for you and make your site SEO friendly.
Costs:
Building your five page WordPress site – $297.
We write the two pages of content plus SEO add – $100.
Need trouble shooting help on your WordPress site?
30 minutes: $30
We do offer discounted rates for larger/longer projects.
We accept PayPal and credit/debit cards.
Want to have your own website but don't know where to start?
We can help with that as well. From searching and selecting a domain name to finding a hosting company that suites your needs.
Drop us a line and we'll see what we can work out.
What We Recommend:
Hosting Company: A company that charges an annual or monthly fee to store your website pages for viewing on the World Wide Web.
We really like HostGator. We will be using them for all of our future sites. The customer service is awesome. Click on the button below to learn more about HostGator.
WordPress Themes: A theme is what makes your site look nice. There are lots of designs  to choose from. Some are easy to work with, some are more difficult. Which one you choose depends on what type of website you need. Whether you are a small business or an individual, WordPress offers a theme just for you. Below are some options to look at.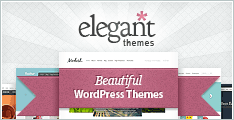 Just to let you know we are affiliates of some of the products we mention. But, that doesn't mean we don't love the products. We mention them because we know they will help you get to where you need to go. We like to be upfront about that.